The Fairydogmother puppy classes are BACK!!!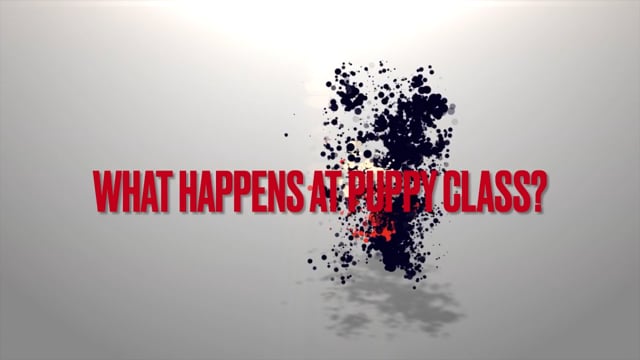 I stuck to my guns and stopped puppy classes during the pandemic restrictions and only did 1-1 puppy training as I didn't want to do classes until I could do them the best possible way.
Kerry is an expert puppy trainer with over 11 years of experience, and has trained close to a thousand puppies so far. Helping their families guide and support them on their journey from unruly pups to happy sociable family members.
Our puppy class is a 5 week course of weekly classes. 
Classes are 45 minutes long  – from years of experience I know that most young puppies struggle to concentrate for any longer than that.
You also get a detailed online support programme to run alongside with instructions and videos. Including help with things like that all important puppy biting & toilet training.
You also get a Puppy pack & certificate of completion and support between classes.
Puppies must be 20 weeks old or less on the date of the first class. This is because older puppies tend to be bigger, more confident and often boisterous which younger puppies can find scary.  There is a world of difference between a 6 month old labrador and a tiny 12 week old Maltese!
If you have an older pup please book in for one to one training or keep an eye out for my teenage tearaways classes starting.
WHERE?
Classes are in Yeadon, Leeds currently starting at 4.30pm on Saturdays, I will be adding more so keep a look out.
SOCIALISATION
People often want to attend puppy classes to 'socialise their puppy'.
However, puppy class is not a puppy party free for all to allow them all to play together. 
Your puppy will meet other people and puppies but engagement is important, one of the things we are teaching your puppy is the most important skill of all: Engagement; to be able to focus on you around distractions in the environment.
Plus, a once a week class is not enough to socialise your puppy, he needs to experience a host of new positive stuff: environments; new experiences both indoors and outdoors and learn what he can interact with and what he should ignore. Your puppy learns ALL THE TIME, not just in class.
WHO SHOULD COME
A puppy is a part of the family so if you all want to come come  to class – absolutely fine with me. Children are welcome to attend and encouraged to train your puppy in class if they want to get involved but under 6's must have two people at class (one to train the pup, one to keep an eye on the child as they can get bored if not involved with the training).
What will you and your pup learn?
How:  How dogs learn, the importance of timing, keeping it simple and teaching them to make the right choices – choice builds confidence
Creating engagement: I want you to be the centre of your dog's world.
A dog who can focus on you in an exciting world of distractions
Building Confidence: Helping you have a happy, confident puppy whilst  building your relationship
Communication: We teach you to understand your puppy's language – communication with our dogs shouldn't be a one way conversation.
Enrichment: What does your pup need in his life to be happy and fulfilled?
Calmness: How to calm that pup down,
Listening Skills & obedience; sit, down, stay, drop, don't touch, training games, start that all important lead walking and boost that recall.
 life skills; using boundaries, calmess, focus, energy levels.
SUMMER SPECIAL WOODLAND CLASS!
Summer puppy class with a difference:
This class will be outdoors in the beautiful Woofing Woods. 4.57 acres of enclosed woodland. It will include everything in the normal indoor puppy classes but your pup will get to do some more fun activities and a little playtime in the woods after learning time.
Yes, there is a risk it might rain but there is a good canopy with all the trees above us.
Its going to be loads of fun so get booked in.
I am the ONLY trainer allowed to use the woods so this is exclusive access to the woods in a very special puppy class.
To find out more about Woofing Woods Ltd go to www.woofingwoods.com
PERFECT PUPS
Puppies up to 20 weeks old.
A fantastic start to help you have that happy, sociable family dog.
A five week in person group class in Yeadon, Leeds
Use the buttons above to book in
ADOLESCENT DOGS
Dogs from around 6 months to 18 months.
Coming soon but book in for a 1-1 session if you need help now
TRAINING IS FUN
Drop in class to learn obedience and fun training to help tire out that dog brain.
Coming soon but 1-1 sessions are always available if you need help now,
These are on a one to one basis.
We also cover loose lead walking as the two are very much interlinked – its all about those magic words; Engagement & relationship